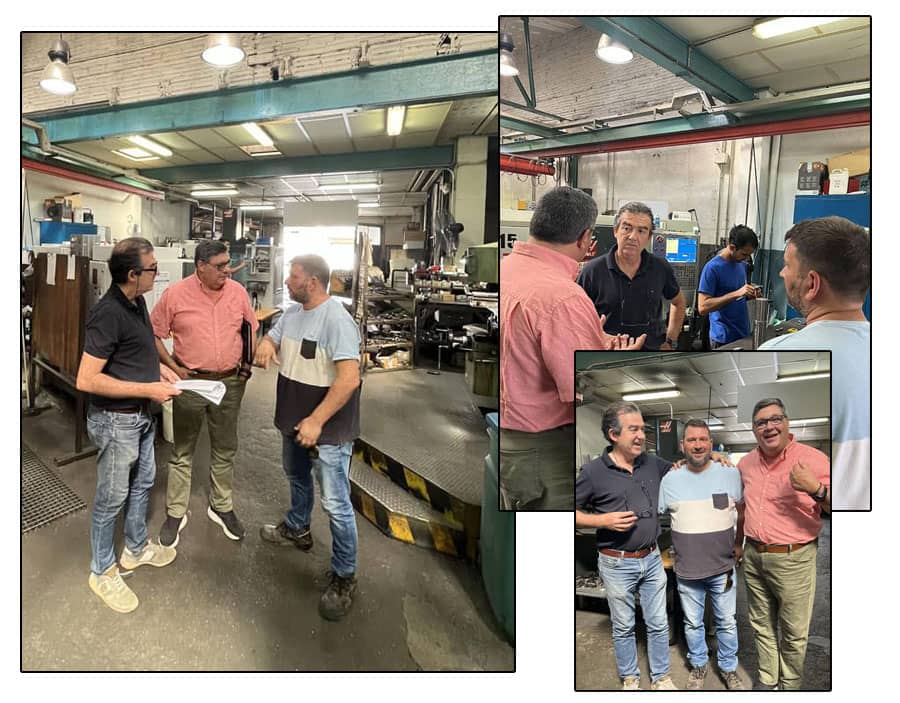 06 Sep

Balcells Group. An expert team in the coffee industry
Balcells Group
The world of coffee is a fascinating word rich in flavor and aroma/taste, and full of mystery and subtleties that only true experts can understand and appreciate. However, to succeed in this industry, it takes more than just a passion for coffee. 
You need experience, dedication and, above all, a solid and reliable team that can take your project from concept to reality. This is where the Balcells Group comes in, a team of experts with extensive experience in the coffee industry and a reputation for excellence and quality.
Experience and technology in passion
 Balcells Group has managed to master-fully balance two crucial elements for the success of any business : experience and technology. With a solid and range as robust technological base, backed by years of experience in the industry, this team has the ability to provide customized solutions that meet the specific needs of each client. 
Whether your business is in its early stages or an established player in the industry, Balcells Group has the tools and experience to help you achieve your goals and exceed your expectations.
From sales to beginning /star-up 
The process of establishing a coffee business can be complicated, but with the right team by your side, each stage can be handled effectively and efficiently. The Balcells Group prides itself on its ability to accompany you through every stage of your project, from the initial sale to the begining of the business. 
Their commitment does not end with the sales ; instead, this team ensures that every aspect of your business runs smoothly and efficiently.
Committed to your success
But Balcells Group's commitment goes beyond simply helping you set up your business. This team sees itself as a partner in your success, providing you not only with the tools you need to operate your business, but also the support and guidance you need to grow and prosper.
Conclusion
Success in the coffee industry depends on a number of factors, from the quality of the coffee beans you use to the efficiency of the production process and the level of customer service you provide. However, perhaps the most important factor of all is the team you have at your side. At Balcells Group, they offer you a team of dedicated experts, a solid technological foundation and an unwavering commitment to your success.
Whether you are looking to establish a new coffee business or expand an existing one, the Balcells Group is ready and willing to help you reach your objective targets and exceed your expectations. 
With their support, you can rest assured that your coffee business will be in the best hands, and that you have a reliable partner that will be with you every step of the way. In summary, with the Balcells Group, you are not only hiring a team of experts, you are forming part of a family that cares about your success as much as you do.