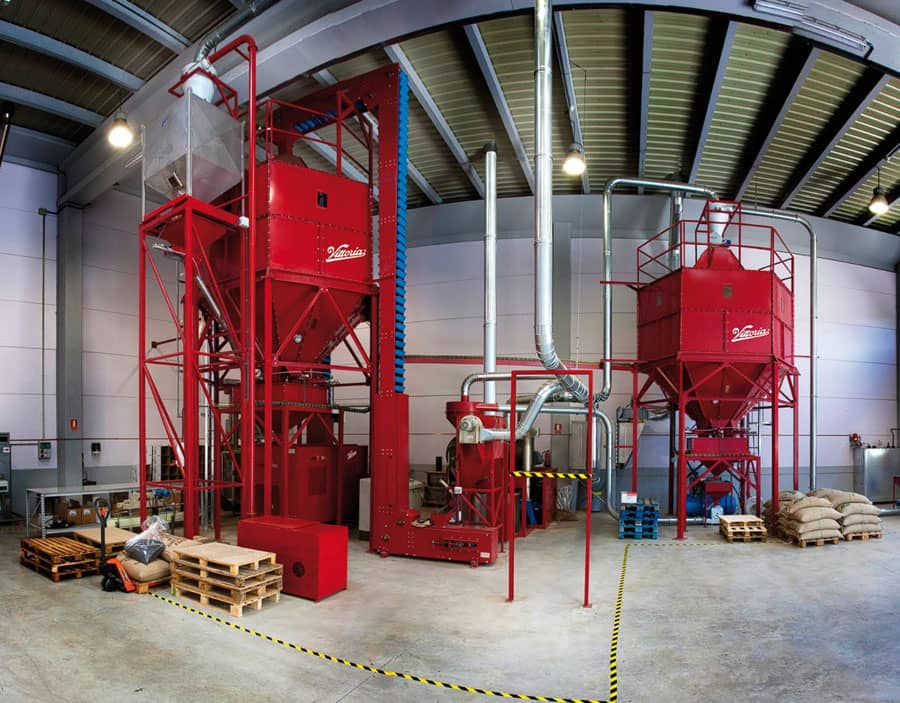 19 Jun

Balcells : Industrial quality coffee facilities
Balcells: Innovation and Quality in the Coffee Industry
The coffee industry is a universe in constant evolution that requires the intervention of experts to maintain the highest standards of quality and efficiency.
In this sense, Balcells presents itself as a leading company, specialized in industrial coffee installations, becoming a reference of excellence.
Balcells, a leading company in the field of industrial coffee installations, has as its main objective the improvement of the coffee production process from its initial stage to the delivery of the final product.
Dedicated to engineering, manufacturing, and R&D&I development, the company has earned a privileged place in the industry, thanks to its unwavering commitment to innovation and quality.
From the beginning, Balcells has been committed to the implementation of the latest technologies and production techniques. Thanks to this, it has managed to perfect each step of the process, from the selection of the green coffee to obtaining an exquisite roasted coffee.
Industrial Coffee Facilities: The Balcells Process
Balcells' industrial coffee facilities are the result of a detailed production process, from the selection of the beans to their arrival at the client's production line. This process is not simple: it requires a profound knowledge of the product, a high technology infrastructure and a highly trained team.
The selection of green coffee is the first step in this process. Balcells applies its experience here to select the best beans, those that have not been roasted and retain their freshness and natural properties.
These beans are then processed in Balcells' industrial facilities, where they are cleaned and selected again to ensure that only the highest quality beans are roasted. This meticulous selection process guarantees that the final roasted coffee is of the highest quality.
Quality roasted coffee: Final product from Balcells' facilities
Roasted coffee is the final result of this intricate process. It is a high quality product, with an exceptional flavor and aroma, achieved thanks to the roasting techniques perfected in Balcells' facilities.
Balcells roasted coffee is appreciated not only for its intense flavor and aroma, but also for its consistency. Each cup of coffee produced at its facilities maintains a high standard of quality, something that would not be possible without such an efficient and rigorous production process.
Beyond Coffee: Diversity in Balcells' industrial facilities
But Balcells is not limited to coffee production. Its commitment to innovation and excellence also extends to other products such as nuts and cocoa.
The company has developed specialized industrial machinery for these products, which demonstrates its ability to adapt to different market needs and its versatility.
Balcells and its commitment to quality and innovation
Balcells has demonstrated over the years that quality and innovation are not mere words, but fundamental principles that guide its daily work.
Its integrated approach to the coffee production process, from green coffee to roasted coffee, guarantees a final product of the highest quality.
Balcells' industrial coffee facilities are testimony to its commitment to excellence, a commitment that is reflected in every cup of coffee that leaves its facilities.