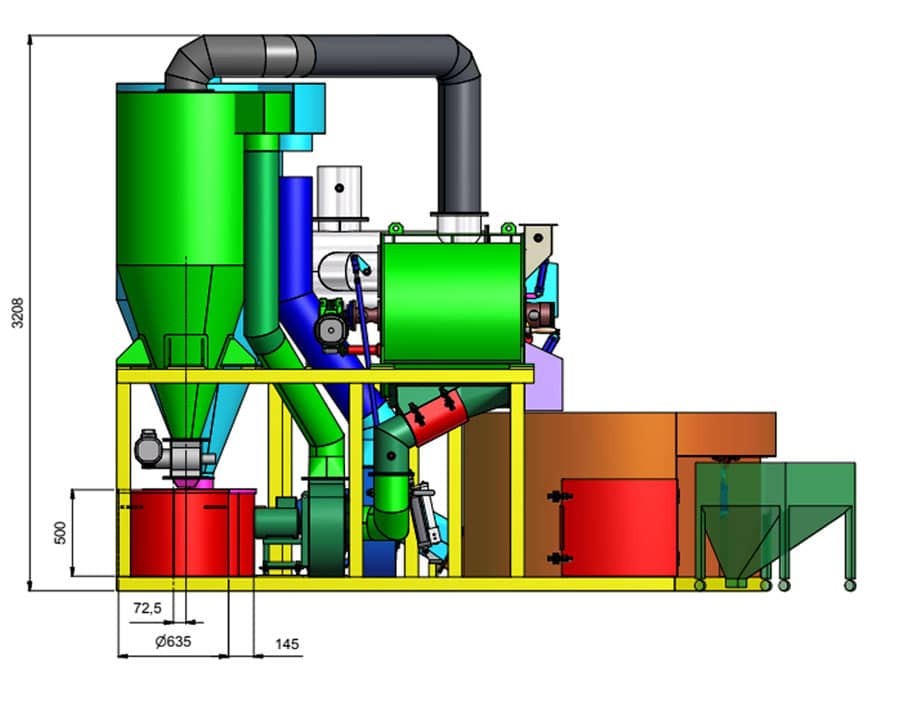 17 May

Experts in Industrial roasters for coffee, nuts, cocoa and derivatives.

Coffee is more than just a drink, it is a passion and a way of life for many. In Balcells, we share this passion and are dedicated to providing our customers with the best machinery solutions for coffee, nuts and cocoa

We pride ourselves on being experts in industrial coffee roasters, with a special focus on gourmet coffee roasters. Our goal is not simply to sell machinery, but to understand the unique needs of each customer and provide them with the most suitable option. Want to know more ? Read on.
Industrial coffee roasters: Balcells' speciality
At Balcells, we believe that a good cup of coffee starts with the roasting process.. That's why we offer a wide range of high quality industrial coffee roasters that can meet the needs of any business, whether it's a small local coffee shop or a large production chain.
Our coffee roasters are designed to be efficient and reliable, ensuring even and consistent roasting that enhances the flavour and aroma of the coffee. In addition, we offer personalised advice to help you choose the roaster that best suits your needs and preferences.
At Balcells we have a wide range of high technology coffee, nuts, cocoa and industrial derivatives roasters that meet the needs of any type of company in the sector.
Gourmet coffee roasters: take your coffee to the next level
If you are looking to take your coffee to the next level, our gourmet coffee roasters are the perfect choice. These high-end machines are designed for the most discerning coffee lovers lookingfor the finest and most complex flavour profiles.
TheBalcells Gourmet Coffee Roasters. are renowned for their precision and control, allowing baristas to fine-tune the roasting process to achieve the desired flavour and aroma. In addition, our machines are easy to use and maintain, making them an excellent long-term investment.
Balcells Group : A reliable partner for your business
At Balcells, our main goal is to be a reliable partner for your business. Not only do we offer high quality machinery, but we also offer a personalised advisory service to help you optimise your coffee roasting process.
Nuestra dedicación a la satisfacción del cliente y nuestraOur dedication to customer satisfaction and our extensive experience in the coffee industry allow us to offer flexible and affordable solutions that adapt to your professional needs.
In addition, we do not drive machinery purchases exclusively. We prefer satisfied customers and long-term relationships based on trust and excellence.
If you are looking to improve your coffee roasting process and take your business to the next level, Balcells is the right choice. Don't hesitate to visit our website to learn more about our industrial and gourmet coffee roasters. What are you waiting for ? Log in now and discover why we are your ideal solution, we are waiting for you!